Our Priority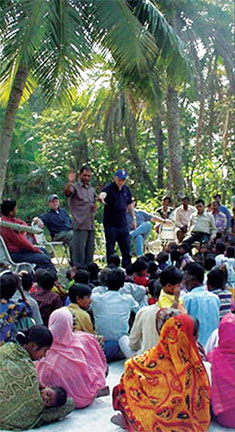 The priority of Pioneer Missions Global is to fulfill the Great Commission. We achieve this priority by funding North American and national missionaries, providing training and materials, utilizing volunteer teams, and providing prayer support.
We adhere to the proven principles of Pioneer Evangelism that Dr. Wade Akins started using in Brazil in 1989. God blessed this Biblical approach as new believers and churches were multiplied throughout the nation of Brazil.
God has called Dr. Wade and Barbara Akins to Pioneer Missions Global to train leaders to teach these principles all over the world. We prayerfully ask for individuals, churches, and institutions to support us in achieving this priority.
"You must be born again." — John 3:7