Our Conclusion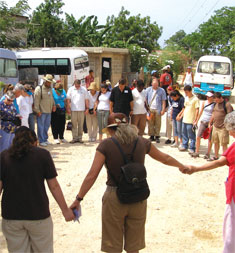 Pioneer Missions Global continues to be blessed beyond belief. God has provided thousands of people who share the vision of reaching the lost with the gospel of Jesus Christ to disciple believers and start new churches.
God has provided hundreds of volunteers who support the vision of Pioneer Missions Global to reach out to the world for Christ.
Pioneer Missions Global continues to develop a Christ-centered organization that embraces the expansion of the Great Commission as its fundamental foundation.
We invite you to become part of what God is doing and ask that you prayerfully consider a sacrificial gift to fulfill the Great Commission through Pioneer Missions Global.
"Do it all for the glory of God." — 1 Corinthians 10:31